Hey everybody. My name is Robert Brown. I am cursed with an issue that no doctor has been able to provide a cure for. I am a full on snowboard addict.
It all started when I was around thirteen years of age. My buddies dad kept taking him up riding every weekend, and I was always bugging them to take me with them. My friends father gave me a sort of deal, that if I could buy my own ski pass, I could join them. I spent my summer when I was thirteen mowing grass, cleaning up junk, and cutting trees all to make a buck to buy my first ski pass. Even though I eventually had enough to purchase my first ski pass, I still needed a board. By the end of the summer, I had enough money to buy my pass and a really crummy Lamar board from the annual massive ski and snowboard sales event in the area. My buddy gave me his boots from the previous season, and some half wore out bindings that he had from a previous season. I wore my coveralls, and regular gloves and jacket that first season.
Needless to say, I almost froze to death on a couple of the trips we took. The wind would slice right thru my flimsy jacket. After only three trips, I was duct taping my fingers on my gloves back together. It was a glorious time for me though. I learned how to ride a snowboard pretty much all by myself, just hitting the bunny slopes and wiping out over and over again. My buddy tried to give me pointers when he would come down off of the blue runs to eat lunch, but by then I was pretty beat up and not a happy camper capable of listening.
I now work just enough to pay rent, buy a pass / gear, and play around online when I'm bored. It also helps that my Grandma left me a trust fund to put me thru college and help out more in later life. Life is good, and my friends that are all settling down in life are slowly envying me. At least that's what I believe. : ) I think I could be considered a ski bum.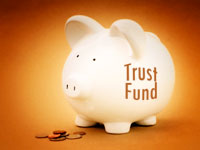 I like to write about my experiences on the hills now. Funny stories, crazy snow days, broken equipment from hitting jumps and trees, all the things that make the snowboarding experience worthwhile. I am always looking to be a test subject on new equipment especially boards. Some of my wealthier buddies like to purchase multiple boards every season and ride them all but a few times and hand them over to me. Some I really like, others that are less worthy get treated pretty rough. The last couple seasons I have purposely made sure that I could also purchase the same boards at the same time to test them out. I may have to start doing preseason best reviewed snowboards for others in the future. That's a gig I think I could handle.
Out of all of my experiences in life, I am just happy that I get to spend 100 plus days on the mountains every season. Hitting as many places as possible, and getting back country riding in when the right buddies are willing to get out. I have tons of video of some of the super crazy adventures that we have had in the back country, and may actually pick thru some of that video and present it on this site one of these days. I basically wanted to start this site to post about my adventures, because sometimes months will go by and nobody knows where about the globe I am currently exploring. This is a way to let me friends and family know that I am still alive, well, and having an excellent time.